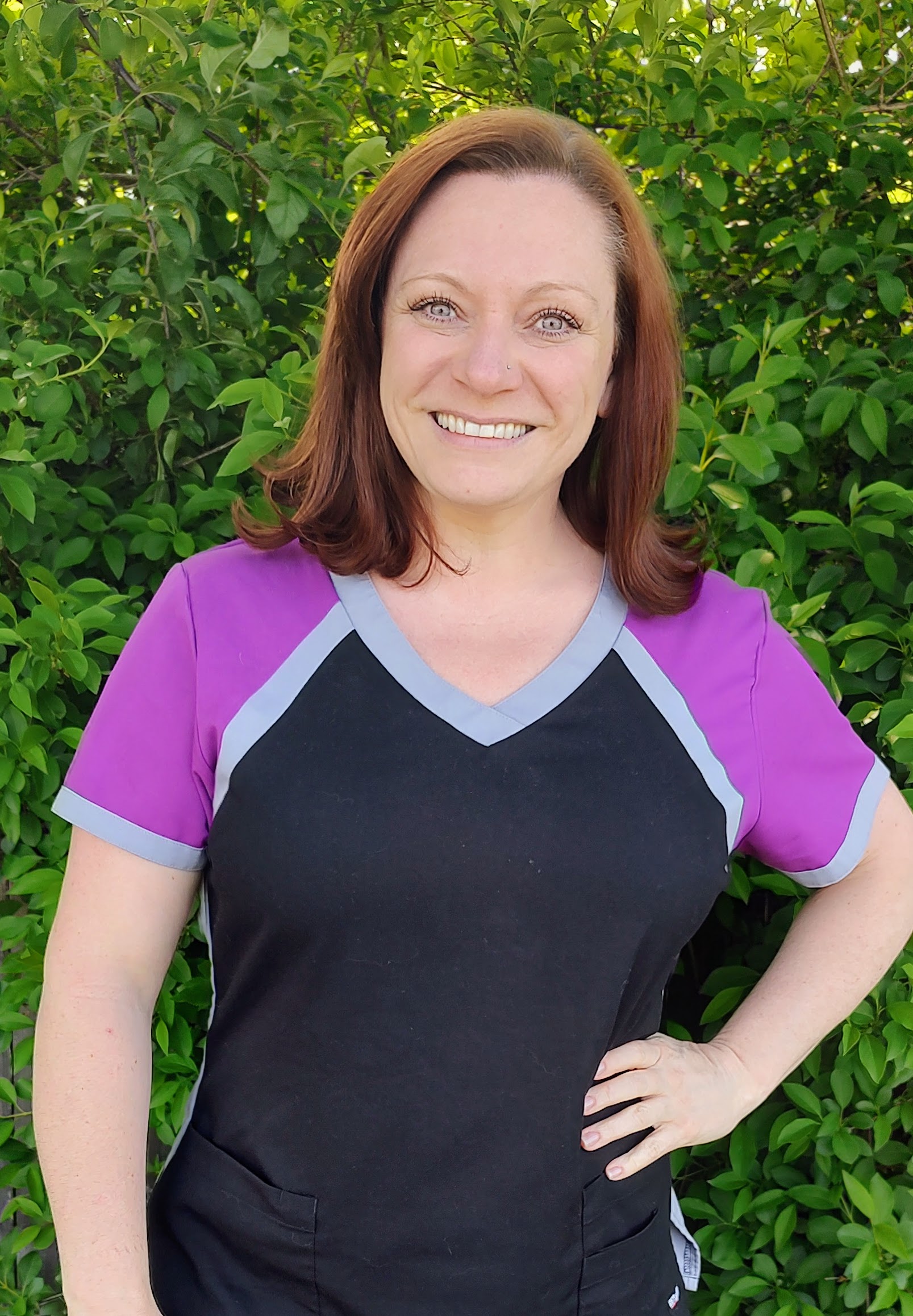 Dr. Laura Hudson DNP, APRN, FNP-C
-Owner & Provider
Dr. Laura Hudson is Doctor of Nursing Practice, AANP Board Certified Family Nurse Practitioner providing holistic health care in her comfortable office-based setting.
With over 17 years of college education, Dr. Hudson has studied at multiple institutions to achieve a broad knowledge base, allowing her to address many healthcare needs. As an independent Nurse Practitioner, she can be your PCP or someone you seek counsel from regarding your specific concerns. Dr. Laura enjoys focusing on individual wellness and believes someone's mindset can greatly impact their health. Because of this Laura enjoys taking extra time with her patients to educate them on how the body operates in health and sickness. Dr. Hudson works with her patients to guide and empower them as they help their body function at its best.
Since beginning at the Journey to Wellness, Integrative Wellness Center in early 2016, Laura has been focused on providing women's healthcare including basic gynecological care, along with managing several conditions with pharmaceutical, complementary and alternative treatment options. Dr. Laura has extensive knowledge regarding the use of Therapeutic Cannabis to help those of her patients who qualify and wish to certify for the NH Therapeutic Cannabis Program. She also enjoys managing thyroid and gastrointestinal dysfunction and has attended courses to expand her skills with regards to nutritional counseling and management.
Dr. Laura also has a passion for teaching and often hosts Nurse Practitioner & Physician Assistant Interns from several local Universities. She believes it is important to mentor new Practitioners as they complete the clinical hours required for them to graduate. This allows for the future leaders of healthcare to be exposed to functional and holistic methods which they will hopefully integrate into the care they provide once practicing independently.
Dr. Hudson is not taking new patients, but oversees all patient care in the clinic, and is available for established patient consultation at the request of the other providers.
Experiences
2001 - 2004  3-year Associates Degree in science- Dental Hygiene *Cum Laude
2004 -2005  Bachelors Degree in Science - Dental Hygiene *Magna Cum Laude,  -Minor focus in advanced coursework in nursing.
2004 Trained and certified to administer nitrous oxide
2004 National Dental Hygiene Honor Society: Sigma Phi Alpha Inductee
2005 Level 1 Therapeutic Touch Practitioner
2005 Trained and certified to administer local anesthesia
2005 Teaching Intern –community health
2005 Per diem University clinical instructor
2004 - 2013 Advance trained pediatric and adult dental hygienist and oral health educator.
2010 - 2012 Associates degree -Nursing *Cum Laude
2011 Nursing Honor Society - Phi Theta Kappa Inductee
2011 – Current Founder / CEO Seacoast Toy Towers, motivational and rewards program for kids
2011 Level 1 Reiki Practitioner
2012 - 2016 Pediatric, adult, disabilities & geriatric nurse with independent and management positions
2015  Infection Control Practice –research and implementation clinical internship
2014 - 2015 Bachelor's in science -Nursing *Summa Cum Laude
2014 American Nursing Credentialing Center, specialty board certification -Pediatric Nursing Specialist
2014   Sigma Theta Tau International Honor Society of Nursing
2014   Golden Key International Honor Society
2015  Medical Mission –Dominican Republic
2015 - 2016 Masters of Science –Nursing: Family Nurse Practitioner *Summa Cum Laude
2015 – 2016 Clinical internships: Internal medicine, pediatrics, dermatology, gynecology and urgent care
2016 American Academy of Nurse Practitioners, Board Certified Family Nurse Practitioner
February 2016 Joined My Friend's Gynecologist and Primary Care for Women.
May 2018 Nominated and Selected as a Trademark Women of Distinction
July 2018 Formed Compass Family Health LLC  -Owner
February 2019 BioTE Hormone Optimization Program -Certified Provider
2019 Inductee Society of Collegiate Leadership and Achievement
2019 Selected by Today's Nurse - as A Top Nurse Practitioner
2019 Awarded membership to Worldwide Leaders in HealthCare
2019 Honored Member: Continental Who's Who of Professionals
2018-2020 Doctor of Nursing Practice degree 4.0 GPA
2021 Nurse Practitioner Fellowship Cllinical Placement Practitoner
2022 ADHD-Certified Clinical Services Provider
2023 Completion of the International Association for Physicians in Aesthetic Medicine, Injectables Training Program
2023 Nationwide Registries of Top Doctors of America – Selected Member for NH Family Medicine
2023 - 24 Marquis Who's Who of America –Featured Member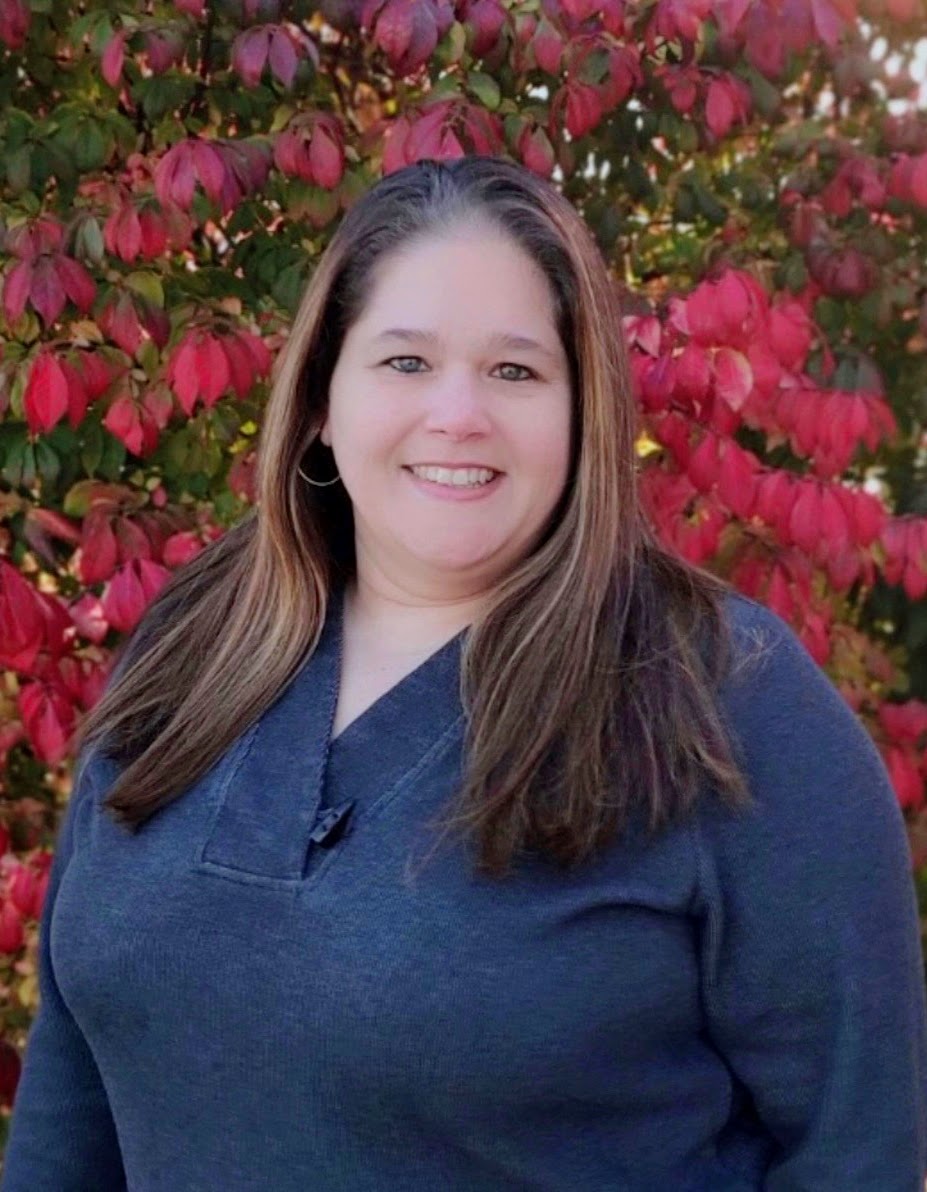 Rebecca Turner MSN, APRN, FNP-BC
Rebecca is an ANCC Board Certified Family Nurse Practitioner. Prior to becoming a Nurse Practitioner, NP Turner worked as a Registered Nurse for 9 years. Rebecca has experience in  medical-oncology, community health and most recently worked as an RN at a therapeutic boarding school for adolescents. With a goal of being more autonomous, and to impact a larger patient population, Rebecca decided to return to school and become a Nurse Practitioner. In 2021, she obtained her Masters' of Science Degree in Nursing, graduating Cum Laude from Simmons University in Boston Massachusetts.
Rebecca is a qualified independent provider, but due to the team approach at Compass It is common to see NP Turner working alongside Dr. Hudson. Rebecca enjoys evaluating and treating acute and chronic health problems along with providing yearly physical exams and common mental health medication management. Rebecca looks forward to educating her patients and guiding them to reach an optimal level of health. When Rebecca isn't working, she enjoys spending time with her 3 children and her husband of more than 20 years.
Experiences
2010 - 2013 Associates' Degree in Science-Nursing
2014 - 2017 Registered Nurse & Charge Nurse -Hospital Medicine
2017 - 2018 Registered Nurse -Community Health
2017 - 2019 Bachelors' Degree in Science -Nursing *Cum Laude
2018 - 2020 Registered Nurse -Oncology & Chemotherapy
2020 Registered Nurse -Therapeutic Boarding School
2020 Sigma Theta Tau International Honor Society of Nursing Inductee
2019 - 2021 Masters' of Science –Nursing: Family Nurse Practitioner *Magna Cum Laude
2020 - 2021 Clinical Internships: Pediatrics, Family Medicine, OB-GYN, Functional Medicine & Hormone Health
2021 American Nursing Credentialing Center, Board Certification -Family Nurse Practitioner
October 2021 Joined Compass Family Health as a full-time primary care provider
2021- Current Nurse Practitioner Fellowship: Externships in Internal Medicine, Physical Therapy / Pain Management, Dermatology
Rebecca feels that she was fortunate to intern with a variety of providers during her time in school, including a rotation with Dr. Laura Hudson at Compass Family Health. After learning a great deal about functional medicine during her rotation with Dr. Laura, Rebecca applied for a Nurse Practitioner Fellowship position at Compass Family Health. Rebecca Started with Compass in October 2021, and has been building her knowledge and experience though specialty clinical experiences and advanced training programs, while welcoming new patients to the practice.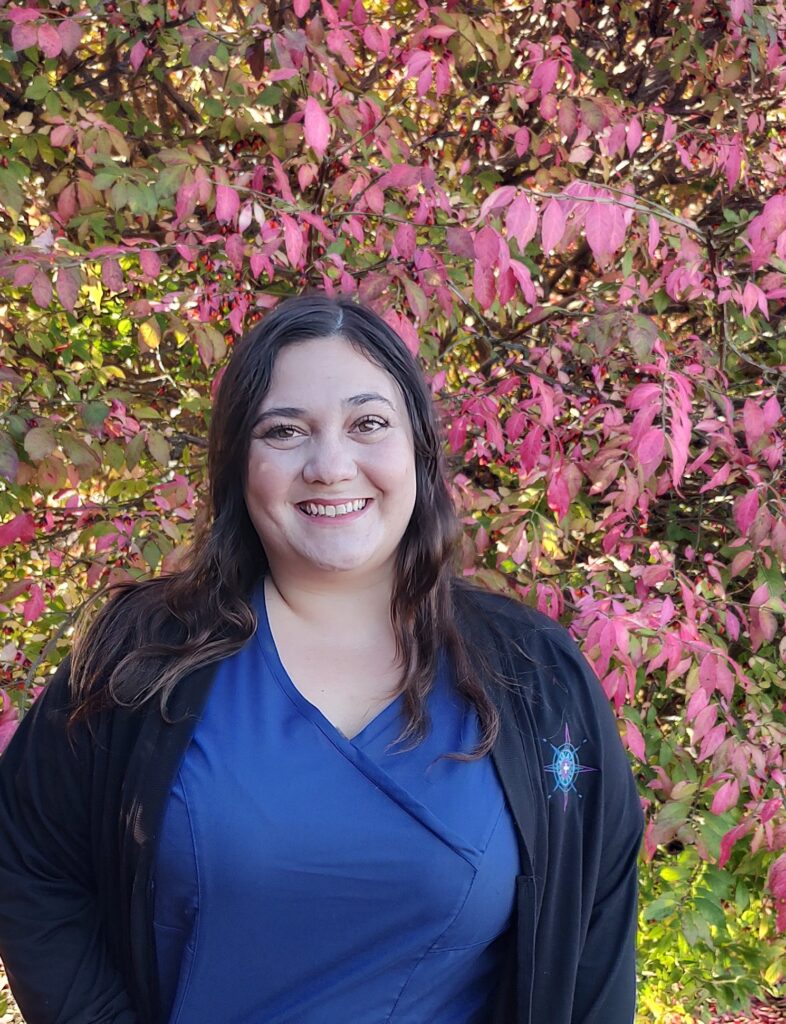 Brittany Beaumier MSN, APRN, AGNP-C
Brittany Beaumier is an AANP Board Certified Adult-Geriatric Nurse Practitioner.  Like NP Turner, Brittany started at Compass as a student studying under Dr. Laura Hudson.  Her caring nature, eagerness to help everyone and her extensive nursing background made her a perfect addition to the team. NP Beaumier started working at CFH in September 2022 when she began an Advanced-Practice Fellowship Program working along-side Dr. Laura and NP Rebecca.
Experiences
NP Beaumier attended Walden Universitiey's A-GNP program, graduting with her MSN in 2022. Prior to becoming a Nurse Practitioner, Brittany studied  at Saint Anselm College, where in 2015 she received her Bachelor of Science in Nursing . She has worked as a registered nurse in multiple hospital settings, caring for patients at all levels of care. In her 20's, Brittany spent time working as a travel nurse. This allowed her to explore several of the United States as a Critical Care Nurse before returning to her home state of New Hampshire in 2021.
Upon returning home, NP Beaumier began her NP clinical internships while she worked as an inpatient Clinical Nurse Leader, educating and supervising other nurses at the hospital. Brittany has also worked as an Infusion Nurse administering monocolonial antibodies and biologic medication infusions for individuals in the outpatient setting. Brittany has spent many years caring for patients striving to ensure the best outcomes  possible. Brittany is passionate about disease prevention, health promotion, and overall wellness of her patients.
In addition to being one of Compass Family Health's PCPs providing primary care and basic women's health, NP Brittany specializes in weight management and IV nutrient infusion therapy here at Compass Family Health. Brittany is also one of our trained skin laser and IPL providers; in addition to being a BioTE-Certified Hormone Optimization specialists who loves to help our patients feel their best.
NP Beaumier is currently taking new patients!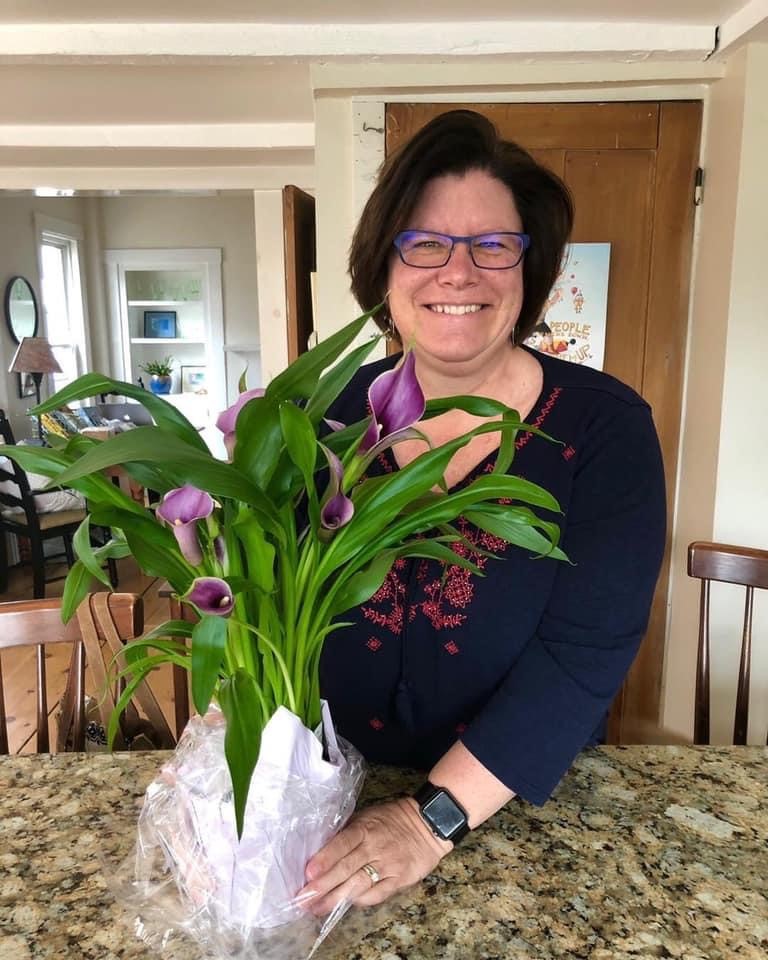 Susan Gosselin FNP-C, APRN, MSN
Susan Gosselin is a AANP certified Family Nurse Practitioner. She started her Nursing career as a Pediatric Hematology/Oncology Research Nurse at the Children's Clinical Research Center at Yale New Haven hospital in 1988. Here she specialized in infusion therapy administering chemotherapy and training other colleagues in venous access devices and was recognized as a certified IV/Chemotherapy therapy nurse (ONS). This is where her love for knowledge in complex life threatening blood disorders, cancers, rare genetic, metabolic, neurologic and general medical problems was cultivated. In the Summer's, She worked in the infirmary at Paul Newman's Hole in the Wall Camp where children from around the world were allowed to experience a normal Summer camp experience despite having a life threatening blood disorder.
In 1992, she enrolled in a Pediatric Master's Program at the University of Virginia, where she focused on Oncology and specifically the bone marrow transplant (BMT) process. She participated in a pilgrimage to other hospitals BMT units in grad school (UVA, Washington Children's, Sloan Kettering, Boston Children's, Maine Medical Center). She graduated Magna Cum Laude.
After starting her family, Sue began a career in Adult Oncology, becoming involved in the National Oncology Nursing Society. She rose from staff nurse to many other leadership roles ranging from an infusion nurse specialist, Clinical leader, Breast Cancer Nurse Navigator, Manager and ultimately Director of Hematology and Oncology for a local NH hospital, building cancer centers and supporting patients and their families in the local community. During this time, she served on some prestigious non-profit organizations on their Board of Directors and participated in many cancer fundraising efforts.
In 2011, she entered into a Family Nurse Practitioner Post Master's Certificate program at Regis College. It was an important transition to focus on improving patient's lives as a skilled practitioner. This was encouraged by her Mother who had passed away from Pancreatic cancer. After Graduation, she started as the only Family Nurse Practitioner in a Primary care office for over 7 years, where she had the pleasure of caring for many families and their children, in a practice with over 6000 patients. The many years of cancer care served her well, allowing cancer prevention, knowledge about blood disorders and primary care knowledge to flourish in a holistic manner. She also worked in Urgent care settings, Community Health settings, and other primary care offices part-time where she acquired minor surgery and emergency skills. She currently works Full time in a retail healthcare setting as a Family Nurse Practitioner.
Sue joined Compass Family Health in November, 2019 and has become a valued part-time provider. She continues to provide holistic medicine with an appreciation for the importance of functional medicine in helping patients feel their best. Sue is certified as a BioTE bioidentical hormone optimization practitioner. She also has become a Therapeutic Medical Cannabis certifier for those individuals who meet medical criteria in NH. Sue is accepting patients at this time.
Sue is married to the love of her life and they share two children now serving in the Air National Guard. She spends her time off traveling and enjoying spending time with family and friends.
NP Gosselin is not taking new Primary Care patients, but does see existing Compass patients for acute visits, and will take new patients for Hormone Optimization.
Meet the Rest of Our Team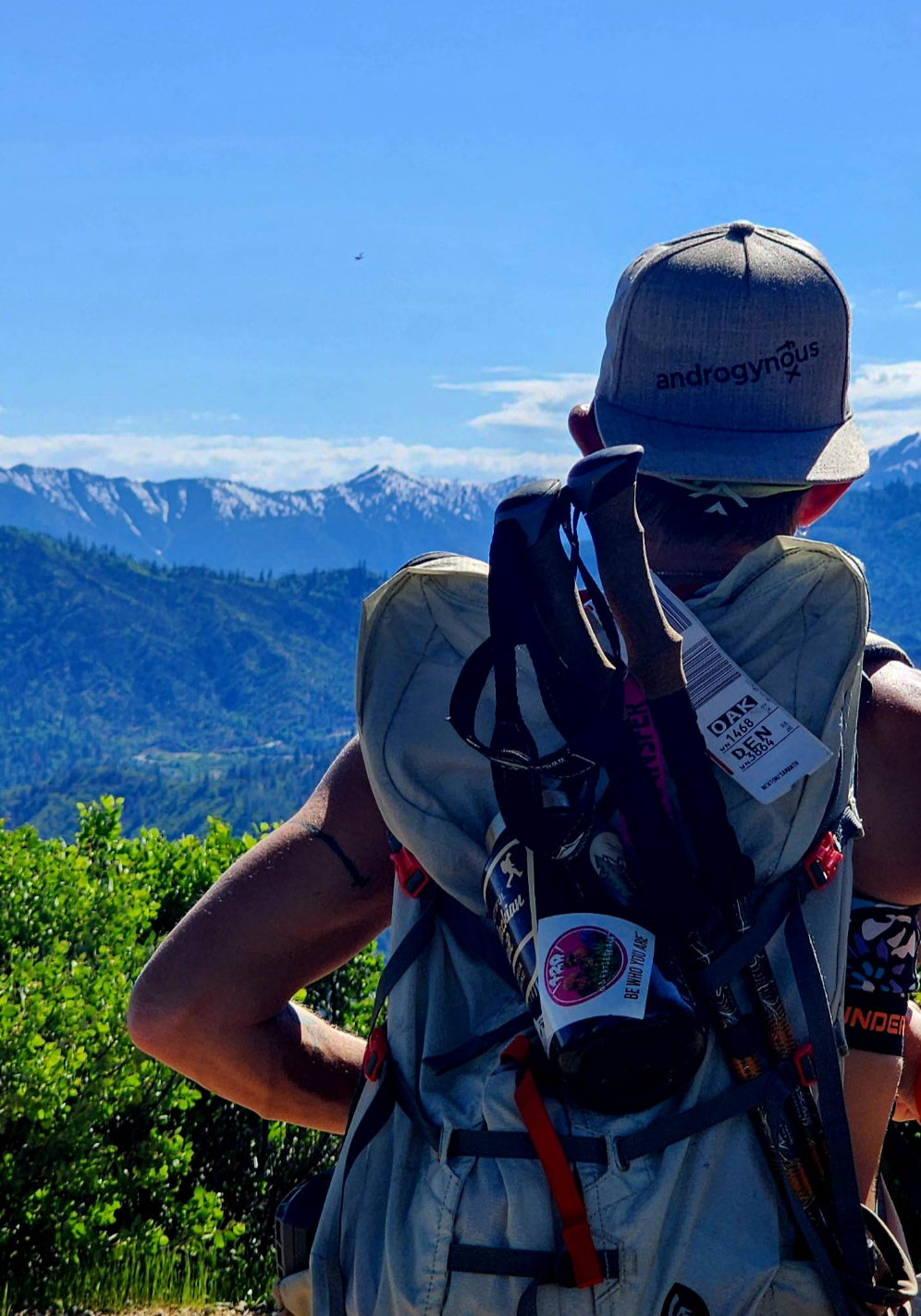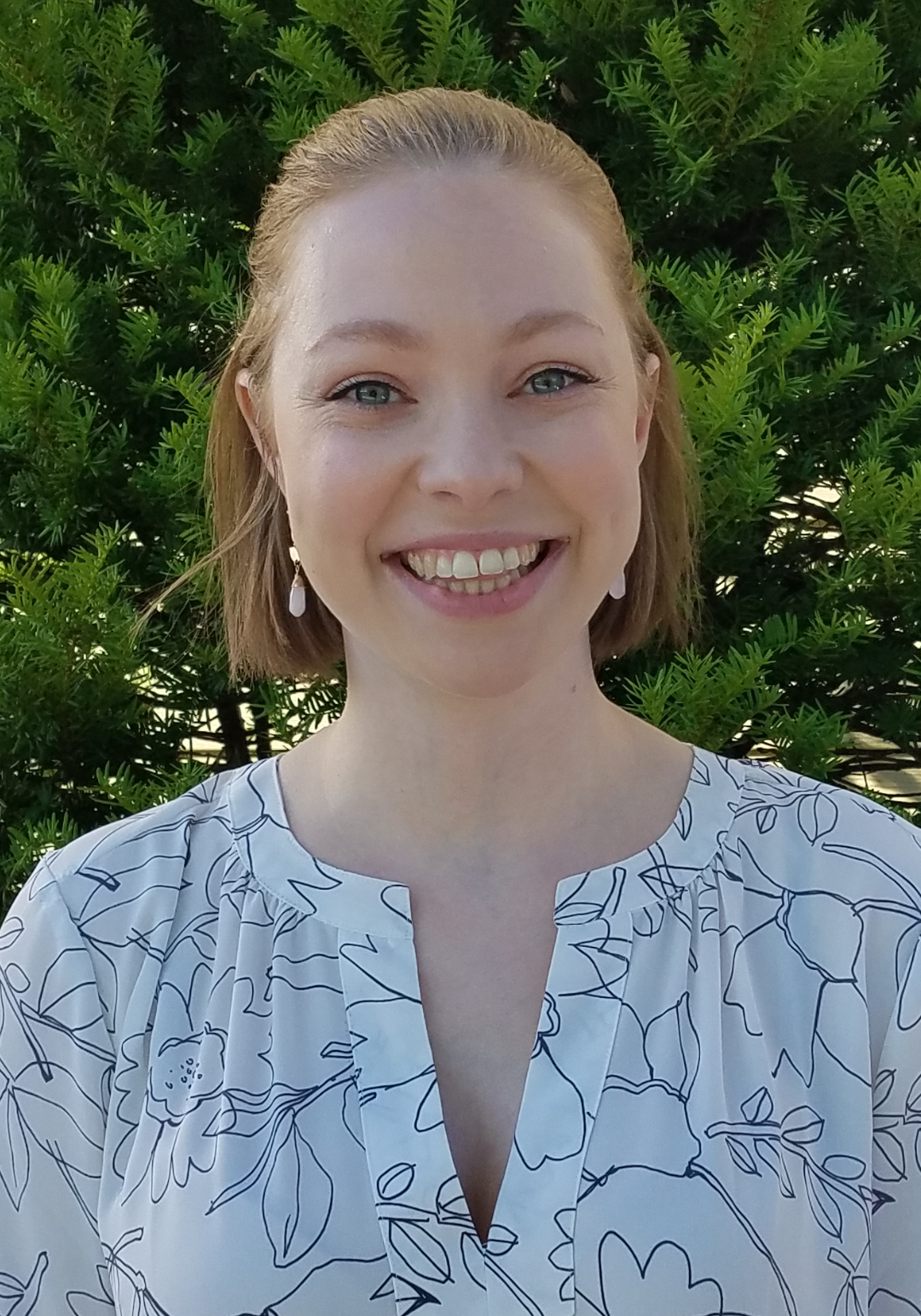 Samantha, BSN
Sam is our Practice Manager. You will likely meet her at the front end during check-in and check-out. She has two batchelors degrees, the first in Psychology and the second in Envoronmental Sustainability; and she is currently working on her MBA Degree. Sam will often be your point of contact on the phone, and is happy to transfer any questions she can't answer to the clinical team.
Alex, RN
Alex is a Registered Nurse and our Clinical Director. She has a Bachelors degree in Nursing Science and is currently pursuing her Psychiatric Mental Health Nurse Practitioner Masters Degree.  Alex handles many of our consultations, education visits, triage questions and prior authorizations while over-seeing the clinical staff. She is often scheduled providing Pellet and aesthetic treatments
Cortney, CMA
Cortney is a Certified Medical Assistant who is also highly trained in phlebotomy. She has studied psychology and has an Associates Degree in Applied Science. You are likely to see Cortney at the office during your appointment as she gathers information from you at the beginning of a visit. Cortney can help you with clinical questions and often sends out prescriptions, results and lab slips.
Hallie
Hallie is one of our Administrative Assistants. She worked as our practice manager until reducing her schedule to expand her family in 2022.  She has several years of experience in healthcare and loves the closeness of the private office setting. Hallie is currently in the office 1 day a week and helps with billing and insurance.  If you have a billing question she will likely help get you answers.
Aimee
Aimee has worked at Compass in multiple capacities since we opened in 2018. Aimee used to welcome everyone at the front desk when the office was on the 1st floor, but due to running her own family business, she is in only in the office a couple times a month. There are also times where Aimee works remotely helping with insurance claim resolution.
Alexis, MA
Alexis is one of our part-time Medical Assistants who is currently in school to become a Registered Nurse. Alexis works with us a couple days a week, assisting in direct patient care and chart management.  She may provide you with an injection, draw your blood, assist with procedures or provide you with simple aesthetic treatment.
Jodi
Jodi is one of our administrative assistants you will meet at the front end during check-in and check-out.  She is new to working in private practice but has previously worked in the medical insurance setting for several years. She is eager to work in an office where she feels like she can be part of a team that makes a difference.
Chrystin, BS
Chrystin is one of our full-time Medical Assistants. She has a Batchelors degree in Medical Microbiology and Bacteriology. Prior to working at Compass She worked as a pharmacy technician and is happy to help send out medication refills. Chrystin also seats patients, assists with procedures and provides injections.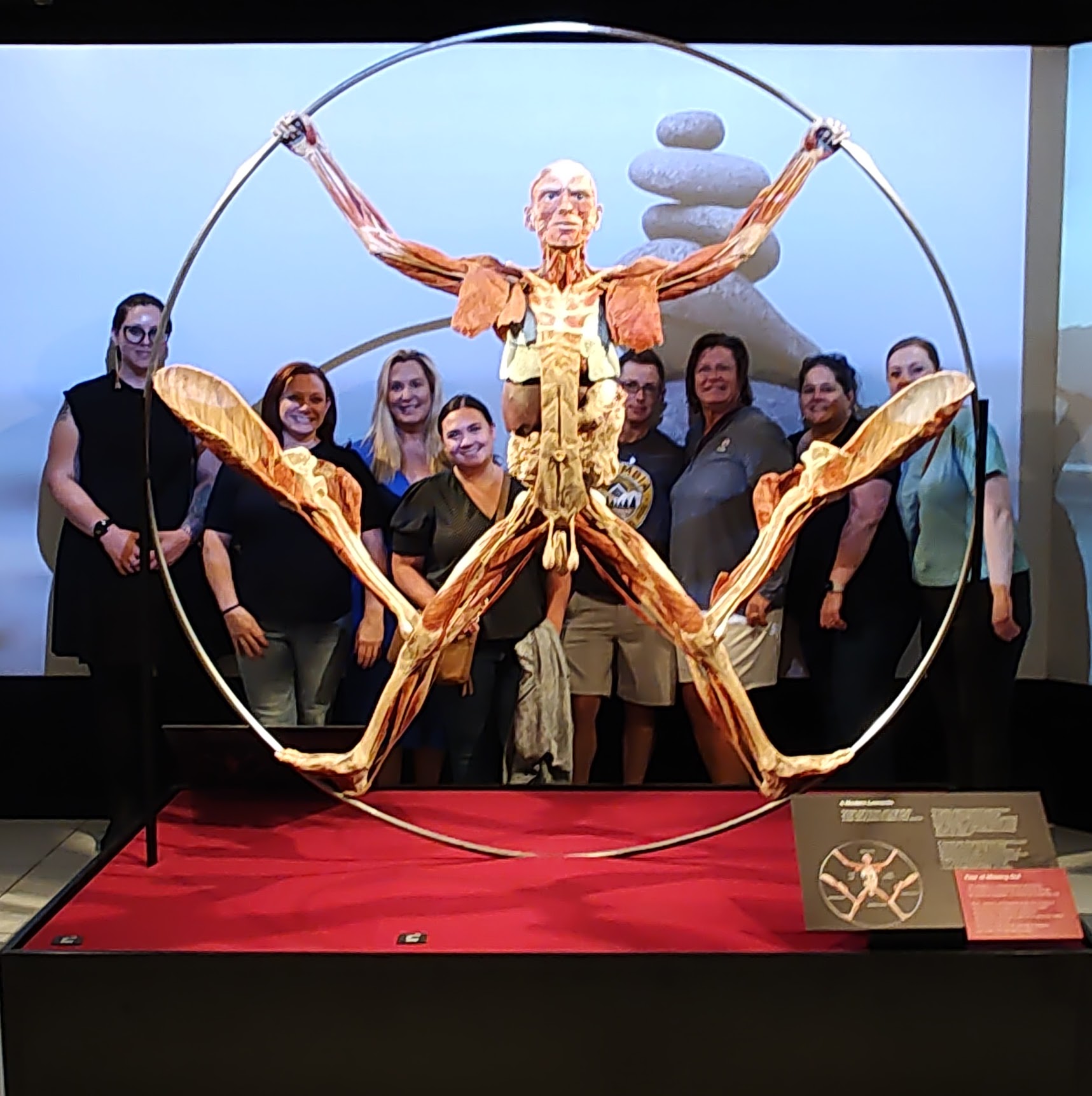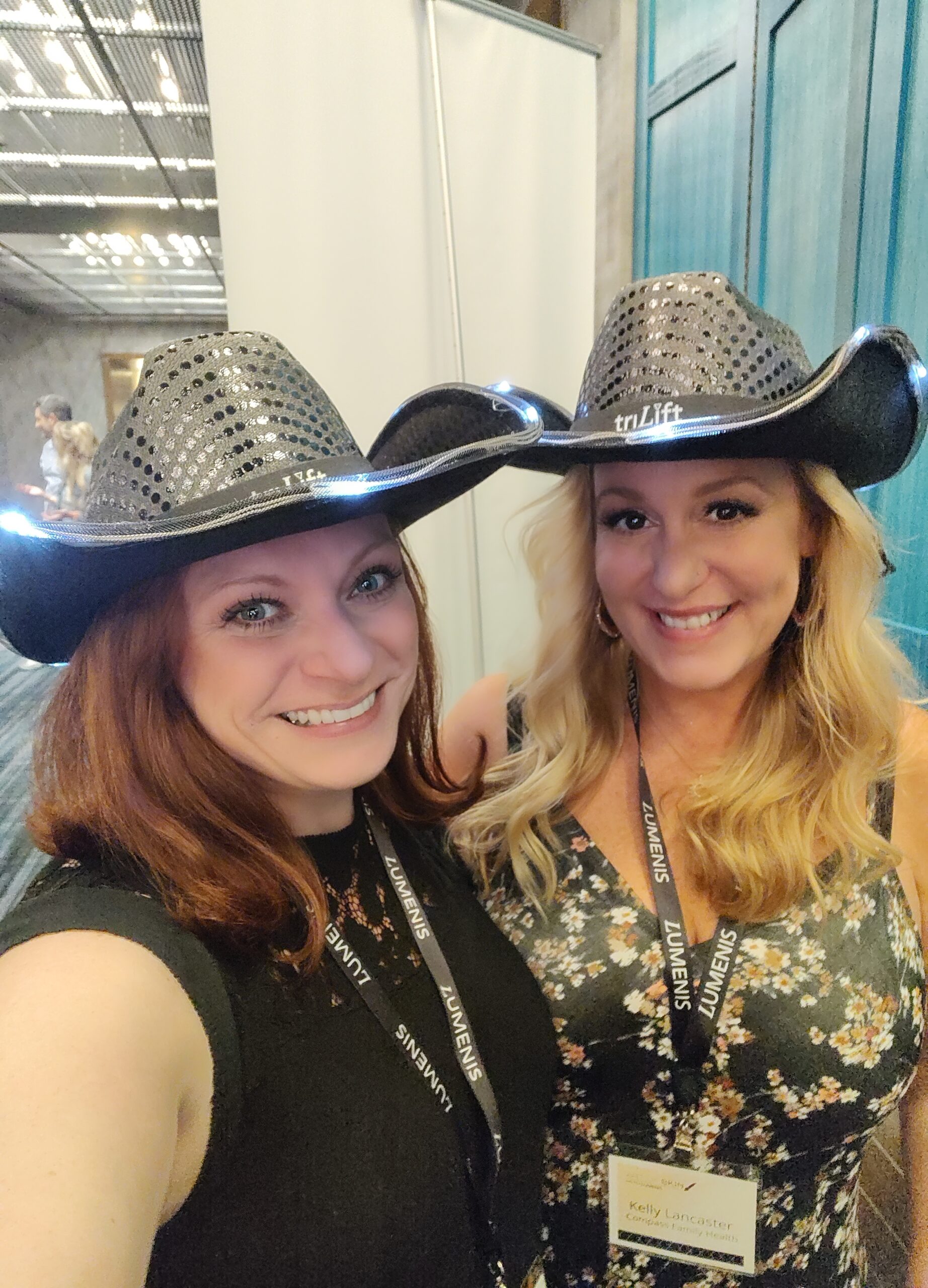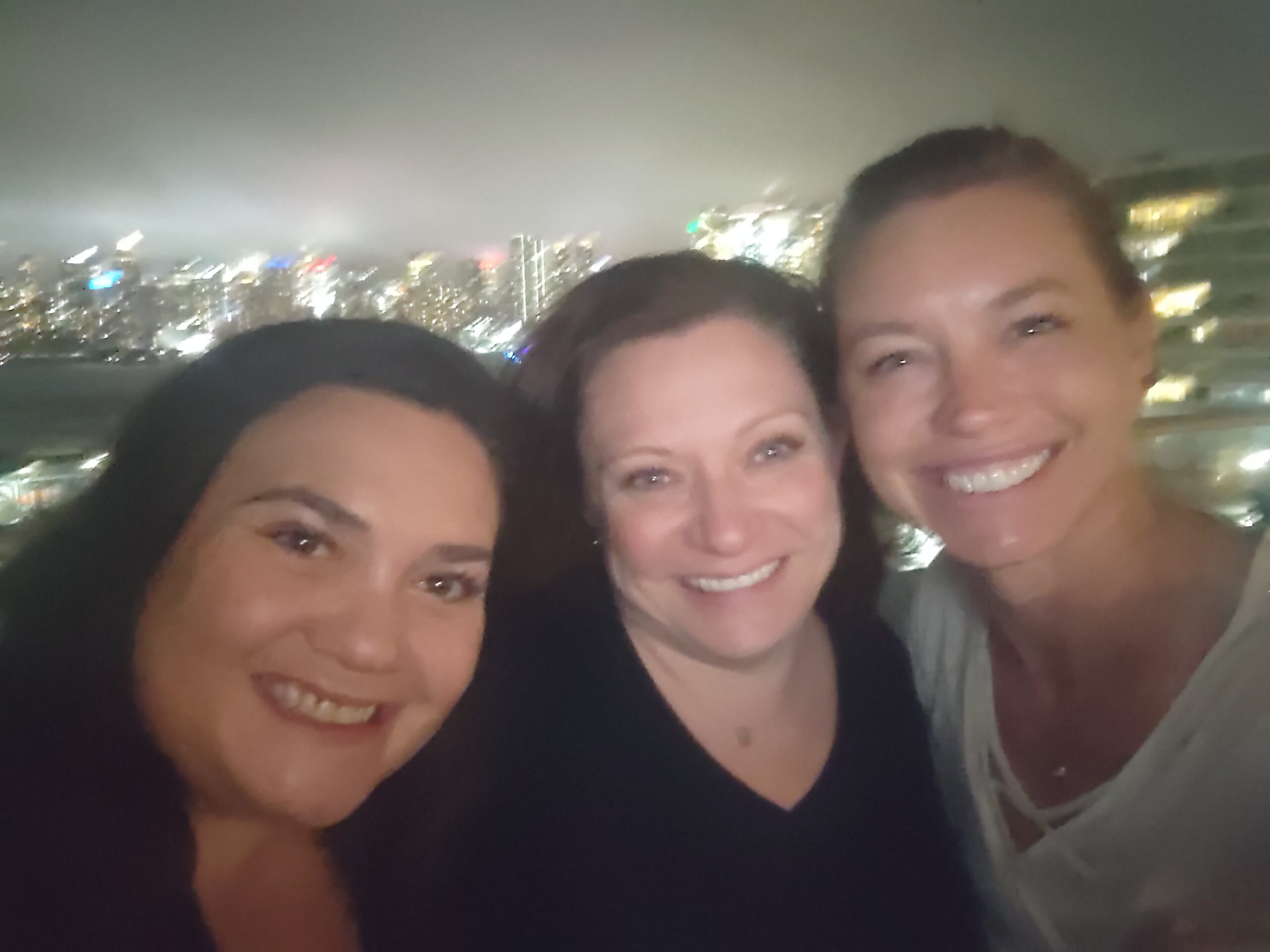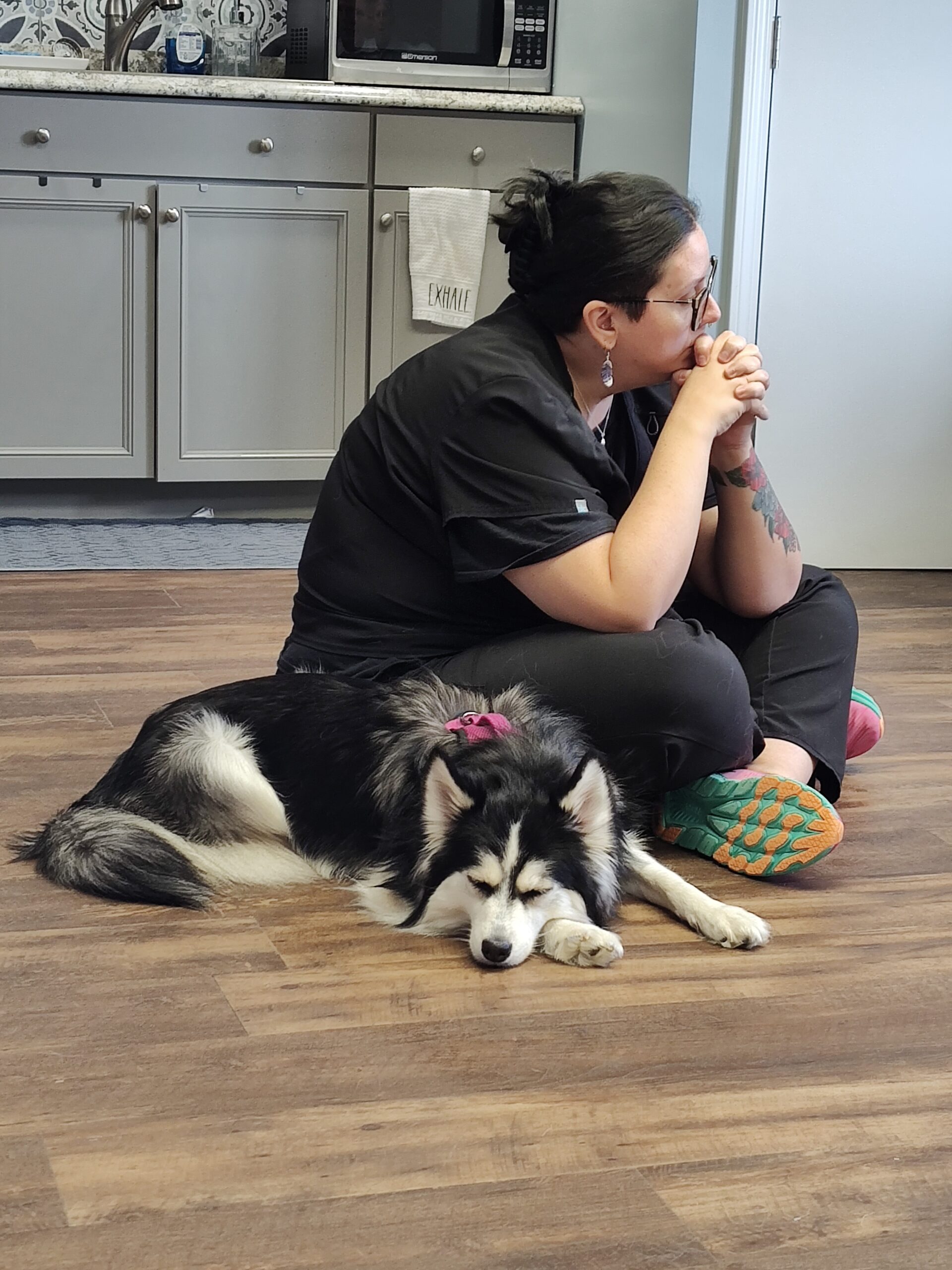 We pride ourselves on being a tight knit group of ladies that share the same goal to help others. To ensure we function well as a team we often share lunch most days and engage in team building activities monthly. These are a few photos of us engaging in some team activities over the years.